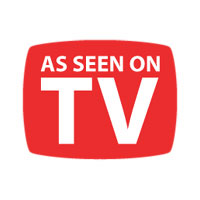 Hover Blimp
Watch out! The most spectacular looking radio controlled blimp is flying your way. The Hover Blimp floats weightlessly in mid-air and goes where you want it to go. Pilot it from room to room, through doorways and around corners.
---
Description
The Hover Blimp is an inflatable radio-controlled blimp that measures over 42 inches in length and has translucent windows that emit colorful beams of light. The Hover Blimp includes a hook that can be extended from the base of the gondola and allow kids to pick up aliens or other objects from below.


You're the driver of this amazing blimp. Use the radio control to move the helium-filled blimp up and down, left and right, or make it hover in one spot. And don't forget your mission -- rescue the aliens (3 aliens included) with the blimp's skyhook. TheHover Blimp features multicolored strobe lights that flash in the dark. Blimp measures an amazing 3.5 feet long. Helium* not included. Requires one CR123 battery and 2 "AA" batteries (not included).
---
---
*Helium is available almost anywhere where ballons are sold. For example: florists, party stores, large retail stores and even grocery stores.
---
Links to other great sites.
---