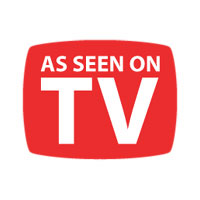 HoverMissile
Create your own high-flying fun with HoverMissiles. Simply inflate the missile with air and launch it for safe indoor and outdoor fun. It can fly up to 50'! Contains two giant 5' HoverMissiles.

---
Description
HoverMissile -- Hover Missile Inflatable Toy 2-Pack


3...2...1...blast off! The HoverMissile is the amazing space capsule that measures a colossal 5 feet long! Just fill it with air and you're ready for takeoff. Launch it straight up into the atmosphere or hone in on a target. Neighbors will wonder about the gigantic flying object soaring through the sky! Compete with a friend to see who can throw the longest spiral. The HoverMissile can fly 50 feet, and is safe for indoor and outdoor play.
The HoverMissile is made with a high-strength material that is designed to last! Not only is the HoverMissile durable, but it's refillable so you can enjoy it over and over again.
Each package comes with 2 HoverMissiles for a combined 10 feet of fun!


---